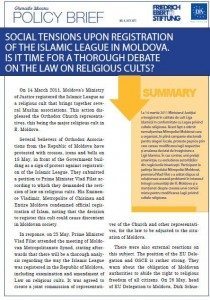 Social tensions upon registration of the Islamic League in Moldova
Is it time for a thorough debate on the Law on religious cults?
The policy brief analyze the freedom of religion in Moldova after the registration of the Islam League as opposed by the Ortodox Church. The political debate and the changes in legislation as a consequence are described in the paper.